Air pollution in China nearly halved during the country's coronavirus lockdown, new research involving NASA and UK scientists has shown.
The analysis provides a vision of what a drastic reduction in the burning of fossil fuels can mean.
From space, you can see the impact of a reduction in nitrogen dioxide over Wuhan in Hubei province.
It is the most populous city in central China and was placed under stringent lockdown as the epicentre of China's outbreak and the place where the global pandemic began.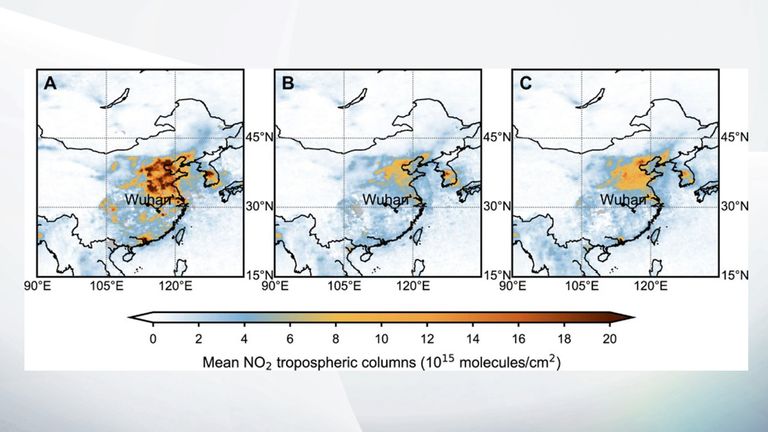 Nitrogen dioxide is emitted from cars and factories when fossil fuels are burned and levels of NO2 can be used as an indication of economic activity.
Previous imagery from NASA has shown the impact of the start of China's lockdown but the new figures show air pollution throughout the shutdown was reduced across the country by 48%.
The research team included the University of Exeter.
Professor Oliver Hauser, Associate Professor of Economics at the University of Exeter Business School, said: "This unusual period offers a rare counterfactual of a potential society which uses substantially less fossil fuels and has lower mobility."
Source: Read Full Article