Quarantine-free travel between London and New York is being discussed by UK and US officials under plans for a transatlantic "air bridge", it has been reported.
Under current coronavirus restrictions, Britons cannot enter the US directly from the UK.
Meanwhile, those who fly into the UK from the US are subject to quarantine rules and have to self-isolate for two weeks.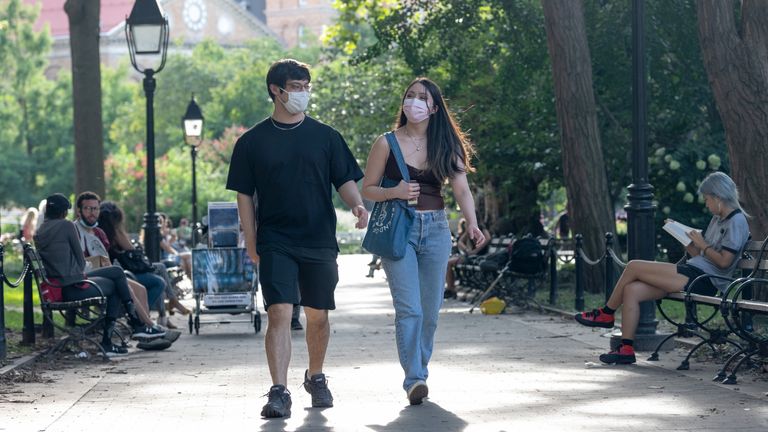 However, according to newspaper reports, the UK and US governments are in talks over establishing a travel corridor between London and New York.
"There are discussions going on at a very senior level around opening up London and New York," a source told the Daily Telegraph.
"They are at a very early stage but it is vital to get business going with a major trading partner especially as we near Brexit."
The US has suffered the most coronavirus cases and deaths of any country in the world, according to a tally by Johns Hopkins University.
However, despite having once been the epicentre of coronavirus cases in the US, the rate of infection in New York is now among the lowest in the country.
There were more than 14,000 flights between New York's JFK airport and London Heathrow last year, making it the busiest international long-haul route in the world.
Source: Read Full Article